Falafel Eatery & Coffee House Belfast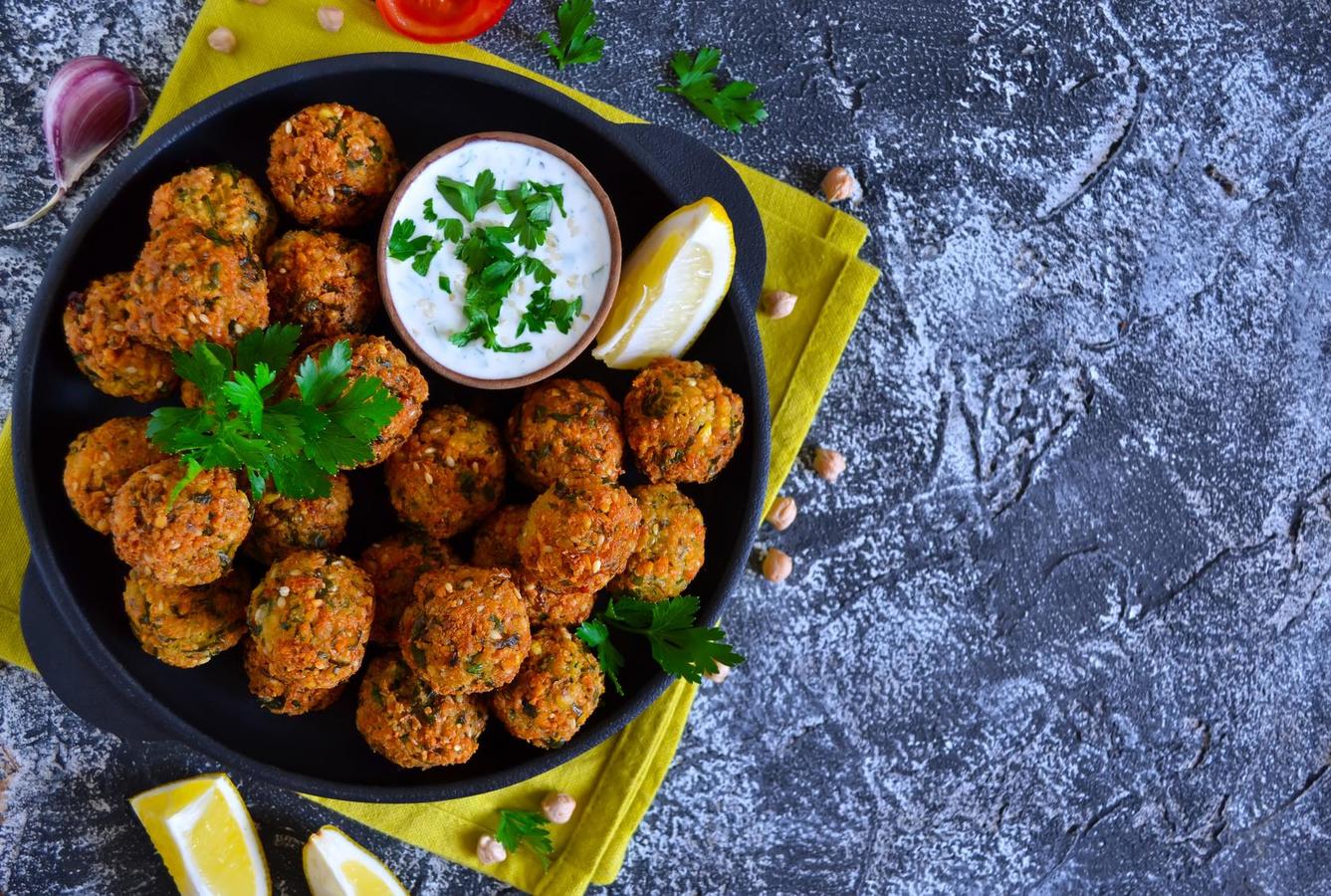 Falafel Eatery & Coffee House Belfast
Menu Falafel Eatery & Coffee House
Falafel is one of the rarest dishes in the world that still holds its charm amidst the stiff competition and holds it fairly tight. Here, at Falafel Eatery & Coffee House Belfast, we have the biggest collection of quality falafels in the city to serve the most critical of foodies. Some of our signature items in Mezzes are Hummus & Whole meal Pitta Bread, Garlic Mushroom, Sweet Potato Fries, Pesto Hummus, Roasted Vegetables etc. As you are done with the tender taste of the Mezzes, let our Wraps & Plates do the trick for you. You can choose several of them in the likes of Shish Taouk, Steak Shawarma, Roast Vegetables & Feta Pocket, Lamb Falafel Wrap, Chicken Goujon Wrap etc. If you would like to add some refreshment to your meal, you can also try out our Salads like Tabouleh Salad, Greek Salad, Fattoush Salad, Shish Taouk Salad etc. Get the most out of your meal by having one of our Hot Drinks. They are capable of bringing the perfect balance between taste and tang to your table. You can order them in the forms of Espresso Macchiato, Cappuccino, Americano, Hot Chocolate, Mint Tea, Herbal Tea, Chai Latte etc. End your day with some of our Specialty Coffees like Blackforest Mocha, Hazelnut Hot Chocolate, Tiramisu Cappucino, Turkish Delight Mocha etc. Visit us now.
About Falafel Eatery & Coffee House
We are believers in quality. It is through the amazing proposition of quality that we have become one of the top dogs in the industry. To give you the best possible experience of falafel, we pick up only the most top grade ingredients from the market. Through our top of the line secret tips and tricks of preparations and our attention to detail, we try to be unique with every item we serve in the table. If you wish to have the entire experience right from your house, we are also there with our home delivery services. Just download our app for free from the Google Play Store or the Apple App Store and we would be right there through our app presenting you with all of our collection. You can pick up any of them and expect to have top of the line taste. Visit us now or order from us today for the most impeccable experience of falafel.
Restaurant location Falafel Eatery & Coffee House
Our location also has the same excellence that we bring to the table. We are fittingly located at 9 Botanic Avenue, Belfast, BT7 1JG. This place, being right at the heart of the city, has all of the advantages that we need to run our services in full swing. Smooth transport and no-nonsense traffic have made it easier for us to deliver our online orders in no time. Customers also find it pretty easy to locate us from anywhere in the city. Still, you can open our app for instantaneous GPS support if you have any kind of issues while locating us. So, why wait? Reach us now for the best dinner in the town.